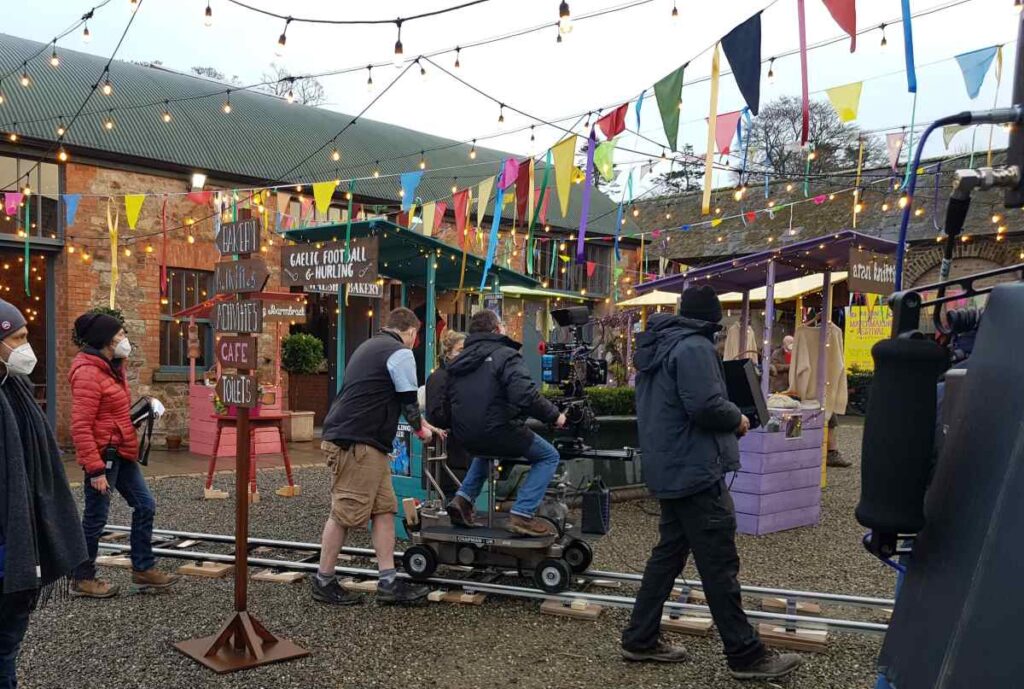 It was a great night to be Irish, and a glowing tribute to film craft across the entire island at this year's BAFTA Awards in London, with six awards. It was also a night to remember two colleagues we lost during the year.
The Banshees of Inisherin came away with four of the ten BAFTA Awards it had been shortlisted for. Kerry Condon and Barry Keoghan won Best Supporting Actress and Actor. Martin McDonagh was honoured with Best Original Screenplay and there was a tongue-in-cheek moment when Martin accepting the Best British Film award said "I know every Irish person in the cast and crew are going 'best what?' However, as he pointed out without funding from Channel 4 money, he would not be standing there to receive the award. Through the years, Channel 4 has been one of the funding pillars for many Irish Film productions.
Tallaght man Richard Baneham a previous special effects Oscar winner accepted the award for Special Visual Effects for Avatar: The Way of Water.
An Irish Goodbye won the British short film award. Shot in Derry, Co-director Ross White said his team is "so honoured" to be a part of the talent from the nation who have swept the awards tonight.
In the leading actor category Paul Mescal, Daryl McCormack and Colin Farrell were all nominated with the award going to Austin Butler for Elvis. Nenagh man Daryl McCormac was also nominated in the category for the Rising Star Award. John Redmond was responsible for editing the Elvis biopic however losing out to All Quiet on the Western Front. The Wonder, based on a novel by Emma Donoghue, and produced by Element Films which was filmed in County Wicklow, was nominated in the Outstanding British Film category. Florence Pugh was outstanding in the lead role.
Sadly, An Cailín Ciúin (The Quiet Girl) lost out in the not-in-the-English language and adapted screenplay BAFTA Awards categories to All Is Quiet on the Western Front which is an outstanding film.
Sandy Powell received the BAFTA Fellowship, the first costume designer ever to be honoured. It is nice to see such a talented lady honoured and what a touching speech she made acknowledging the extended and talented team that has supported her. Sandy has worked on several productions in Ireland over the past 30 years.
Sadly, every year the industry loses some amazingly talented people whom we have worked closely with. A touching moment for all when you see their images flash up on the screen. James Flynn Executive Producer and founder of Metropolitan films had been a stalwart of the Irish film scene for over 30 years. James was a co-producer of The Banshees of Inisherin. Art Director Tim Devine died suddenly in January while working on a production in London. A talented young man Tim had worked on Nightflyers at Troy Studios, Limerick in 2017 before embarking on various productions around the world. A native of Galway Tim had returned to Ireland to work on The Banshees of Inisherin.
I have no doubts that a few glasses were raised in their honour last night.